Holocaust Memorial Day
Our Y5/6 children took part in a special assembly to reflect on the atrocities that took place during the Holocaust.
All classes conducted prior learning before the assembly and were knowledgeable on the events that took place.
They were able to talk about discrimination along with hope as two contrasting points.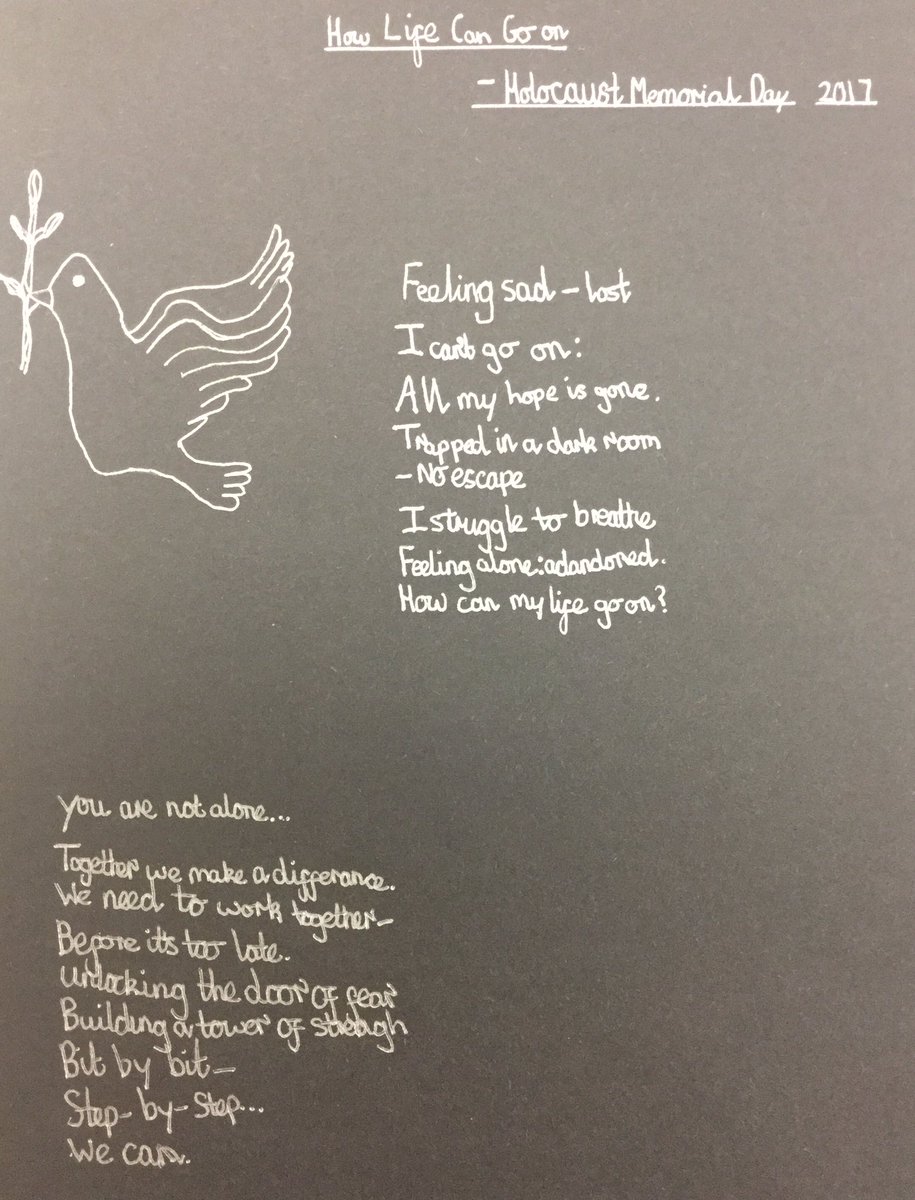 A poem written by one of our Y6 children.